BOOK & VIDEO-BASED
DISTANCE COURSES
Distance Courses About
Islam & Muslims
We in Life Challenge are convinced that Christ died for Muslims too! Therefore, every Christian should be eager to learn about their Muslim neighbor and understand their religion – Islam.
Here are three great offers for online, personal or group studies:
Battle for the Hearts
Battle for the Hearts is a video-based course which offers the church a bold and in-depth look at:
The origins of the religion of Islam
Islam's beliefs and practices
The life of Muhammad
Apologetic arguments between Islam and Christianity
Practical methods that Christians can use in sharing the Good News with their Muslim Neighbors.
The series was created to facilitate evangelism by empowering local churches in Africa and throughout the world, to reach out to Muslims.
More Info about Battle for the Hearts…
Battle for the Hearts, authored by Gerhard Nehls of Life Challenge and produced by Trans World Radio and SIM International, brings together teaching from leading Islam experts around the world. Through this series, they share their knowledge and practical experience in Muslim evangelism. This is a solid teaching tool, and yet is appealing in the way creative and visual elements are used to drive home the learning points made throughout the series.
The course can either be taken in the original format:
12, 90-120 minutes sessions including video teachings plus discussion times
OR the course can be taken in two parts with shorter sessions:
Part I – 12, 50-60 minutes sessions (including video teachings and discussions) plus…
Part II – 13, 50-60 minutes sessions (including video teachings and discussions) for a total of 25, 50-60 minutes sessions.
Christian evangelism to Muslims will only impact the world of Islam if the local church and lay leadership accept responsibility for reaching out to their Muslim neighbors. Our reason for producing this series is to empower you with a deeper understanding of Islam, who Muslims are, and how you can reach out to them effectively with the Gospel.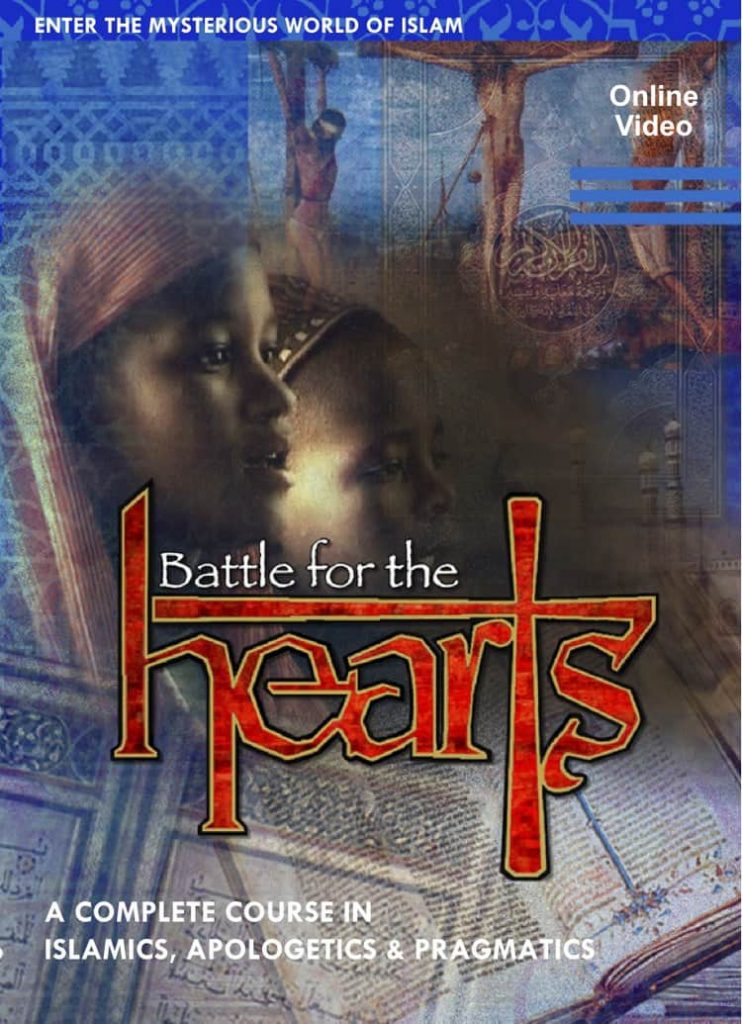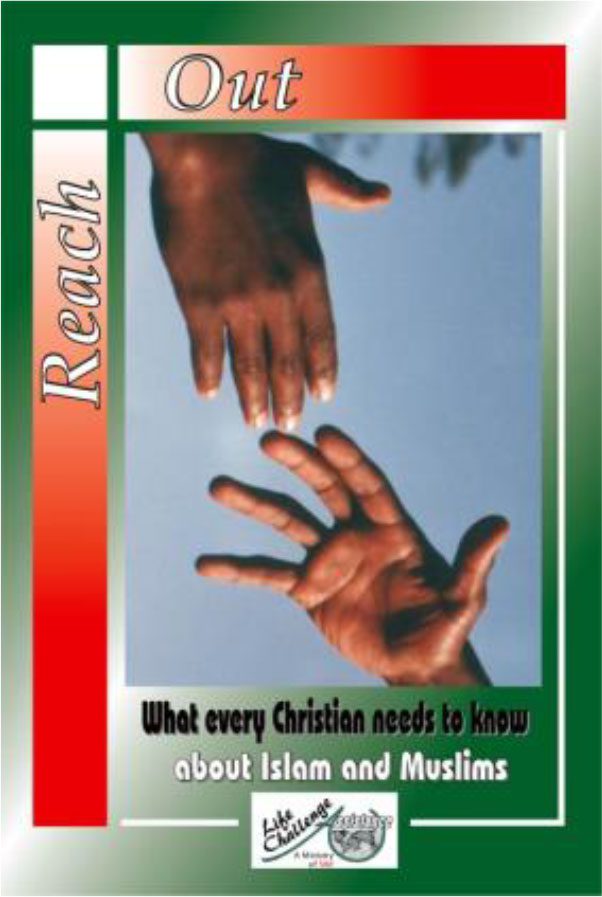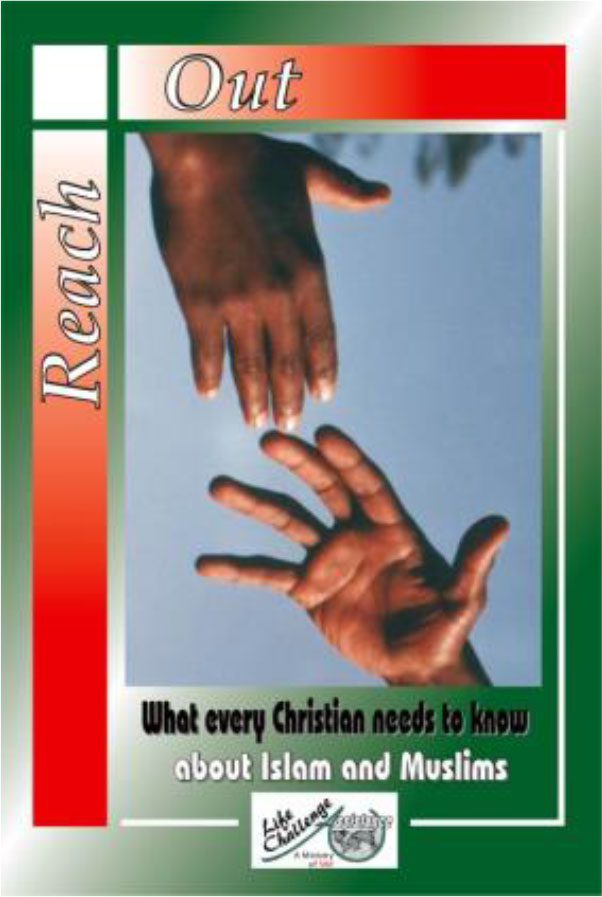 Reach Out
This course contains 115 pages in 12 chapters covering the basics of Islamic beliefs and sharing opportunities in simple, well presented, yet comprehensive manner.
Subjects include:
– Islam & Muslims
– Muhammad & The Qur'an
– Traditions, Faith & Practices
– Major Teachings & Objections
– Witnessing & Communicating
– Gospel Concepts
You will receive a chapter at a time with corresponding questions and work your way through the book at your own pace.
Learn and Share
The Learn & Share Training Resource book includes 20 magazines with short, interesting articles covering a wide variety of topics building on each other in these categories.
Topics Include:
– Islamics
– Apologetics
– Communication
– Comparison
– Witness & Testimonies
– Biographies
– Book Reviews
– Illustrations
…and much more
Study these on your own with questions, or form a small group with friends and discuss new discoveries you have made.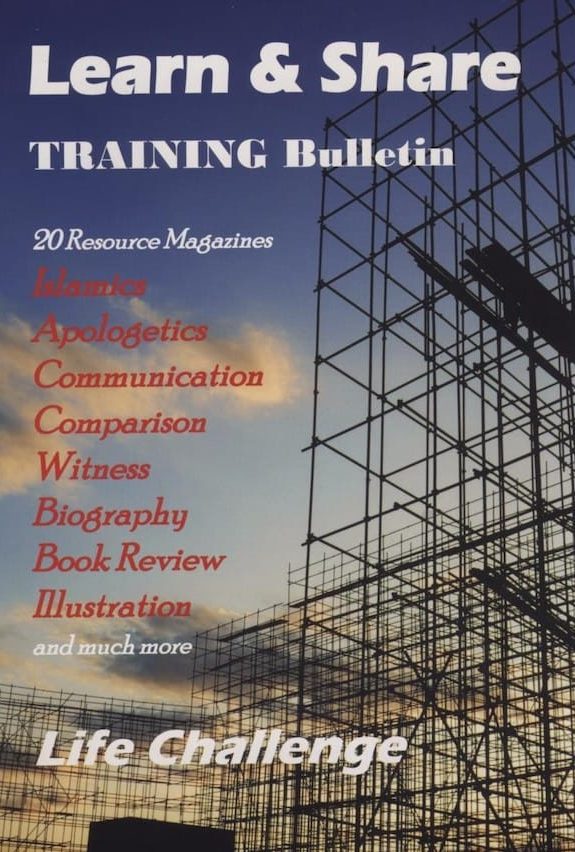 Questions?
Are these resources also available as books?
Yes, indeed!
Will I receive a certificate after completion?
Certainly!
Spiritual

warfare

is the unseen battle God wages on your behalf.
– Jim George